READING YOUR BILL
YOU SHOULDN'T HAVE TO WONDER WHERE YOUR MONEY GOES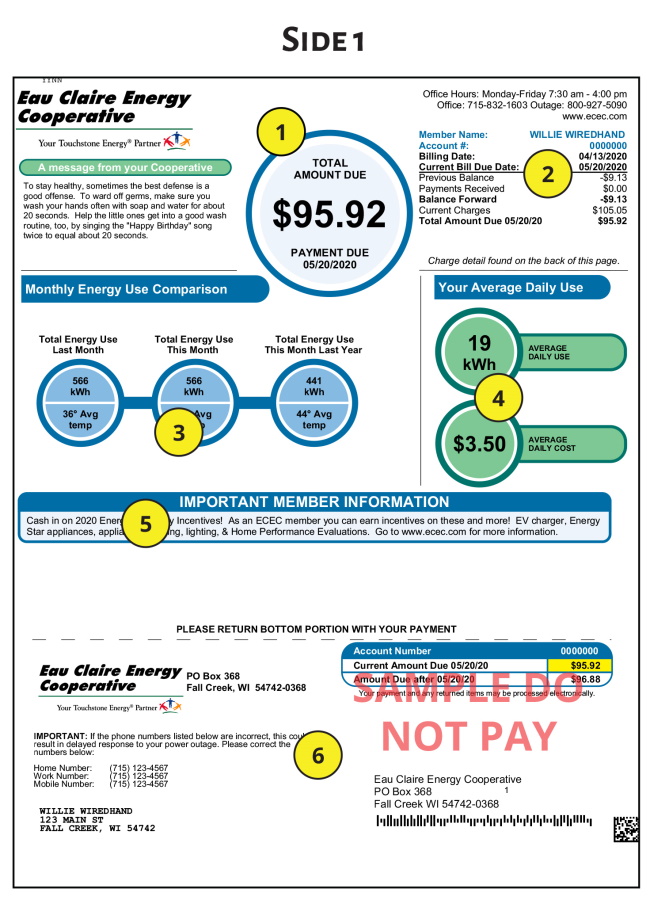 Your ECEC account number, billing, and due date information.
Billing Summary states previous balance, payments, adjustments, and total amount due.
Message centers that allow ECEC to keep you informed.
Service or meter location and meter reading information.
The chart compares the current month to the prior twelve months of usage. The table provides a year-to-year comparison of days billed, average daily kWh usage, and the average temperature for the month billed.
Detail of electric charges for your current billed electric use.
Comments or changes you wish to communicate to ECEC.
Account number, billing date, due date, amount due on or before due date, and amount due after due date (with late charge).
Opt out of paper statements
If you pay your bill via SmartHub, you have the option to discontinue receiving paper billing statements.
LOGIN
LOOKING FOR MORE INFORMATION?