READING YOUR BILL
YOU SHOULDN'T HAVE TO WONDER WHERE YOUR MONEY GOES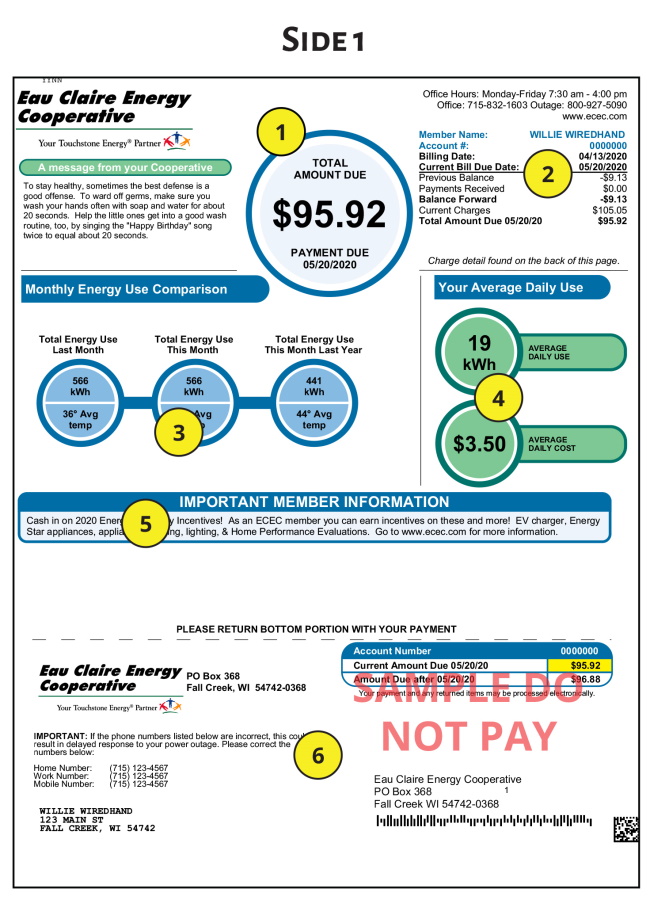 Total Amount Due - Summarizes total amount or budget amount due. Automatic payment is indicated if you participate in that program.
Your Account Information - Member name, account number, billing date, balances due, and payments recieved.
Monthly Energy Use Comparison - Total energy use last month, this month, and a year ago.
Average Daily Use - At a glanace, average daily kWh usage and average daily cost.
Important Member Information - Learn about safety, energy saving programs, services, and events.
Payment Stub - If you are mailing your payment, detach this portion and mail with your check.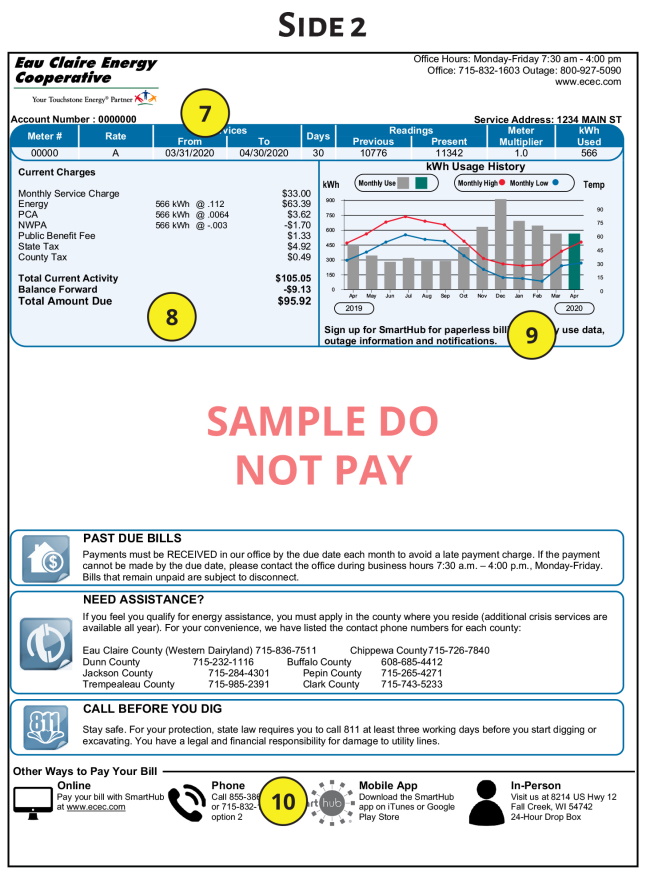 Account Information - Account number, service address, meter number, rate, dates of service, readings, number of days of service, meter multiplier, and usage.
Account Activity - Total current activity, balance forward, and total amount due.
Usage History Graph - Copmpare usage for year with monthly high and low temperatures.
Payment Options - FREE and SECURE payment options.
Opt out of paper statements
If you pay your bill via SmartHub, you have the option to discontinue receiving paper billing statements.
LOGIN
LOOKING FOR MORE INFORMATION?